Balanus rostratus Hoek, 1883

Common name(s):

Synonyms:
Phylum Arthropoda
Subphylum Crustacea
Class Maxillipoda
Subclass Thecostraca
Infraclass Cirripedia
Superorder Thoracica
Order Sessilia
Suborder Balanomorpha
Superfamily Balanoidea
Family Balanidae
Balanus rostratus from about 100 m depth, San Juan Channel, WA
(Photo by: Dave Cowles, July 2006)
Description: This subtidal barnacle has 6 plates and the rostrum overlaps the adjacent plates. Its terga are drawn out into a beak (photo). The outside of the plates are fairly smooth or with shallow longitudinal striations, not much eroded. The base is well calcified. The tubes within the wall plates do not have transverse septa. The overlapping portions of the plates are usually glossy (photo). Usually less than 3 cm diameter but may be up to 5 cm. In my experience this barnacle is usually as tall or taller than wide.

How to Distinguish from Similar Species: Balanus balanus has septae in the tubes of the wall plates. Balanus nubilus grows much larger, usually has heavily eroded plates, has longer beaks, and appears bright orange-yellow when it opens. Semibalanus cariosus has thatchlike projections on the outside of the plates. Balanus crenatus looks superficially similar but has no beaks.

Geographical Range: (At least along our Pacific Coast and off Japan)

Depth Range: (In my experience this barnacle is found mainly quite deep)--below normal SCUBA depths.

Habitat:

Biology/Natural History: Fatty acid composition indicates that small individuals eat mainly detritus while larger individuals feed mainly on diatoms.

---
---
References:
Dichotomous Keys:
Kozloff 1987, 1996


General References:


Scientific Articles:
Koji Muramoto, Dong-Hao Jin, Yoko Niino, Kazue Fujiwara, Shizuya Kabuto, Tomohisa Ogawa, Michitoshi Toda, and Hisao Kamiya, 2001. Comparison of the amino acid sequences of acorn barnacle lectins showing different inhibitory activities toward the crystal growth of calcium carbonate. Fisheries Science 67:4 pp. 703-

Toropova FV, Chailakhian LM, Vereninov AA, 1972. Relative ionic permeability of the membrane of giant muscle fibers of Balanus balanus (L.) and Balanus rostratus (Hoek) for potassium, sodium and chlorine ions. Biofizika 17:1 pp. 63-69 (in Russian)

Zhukova, Natalia V., 2000. FATTY ACID COMPONENTS OF TWO SPECIES OF BARNACLES, HESPERIBALANUS HESPERIUS AND BALANUS ROSTRATUS (CIRRIPEDIA), AS INDICATORS OF FOOD SOURCES. Crustaceana 73:5 pp. 513-518



Web sites:

---
General Notes and Observations: Locations, abundances, unusual behaviors: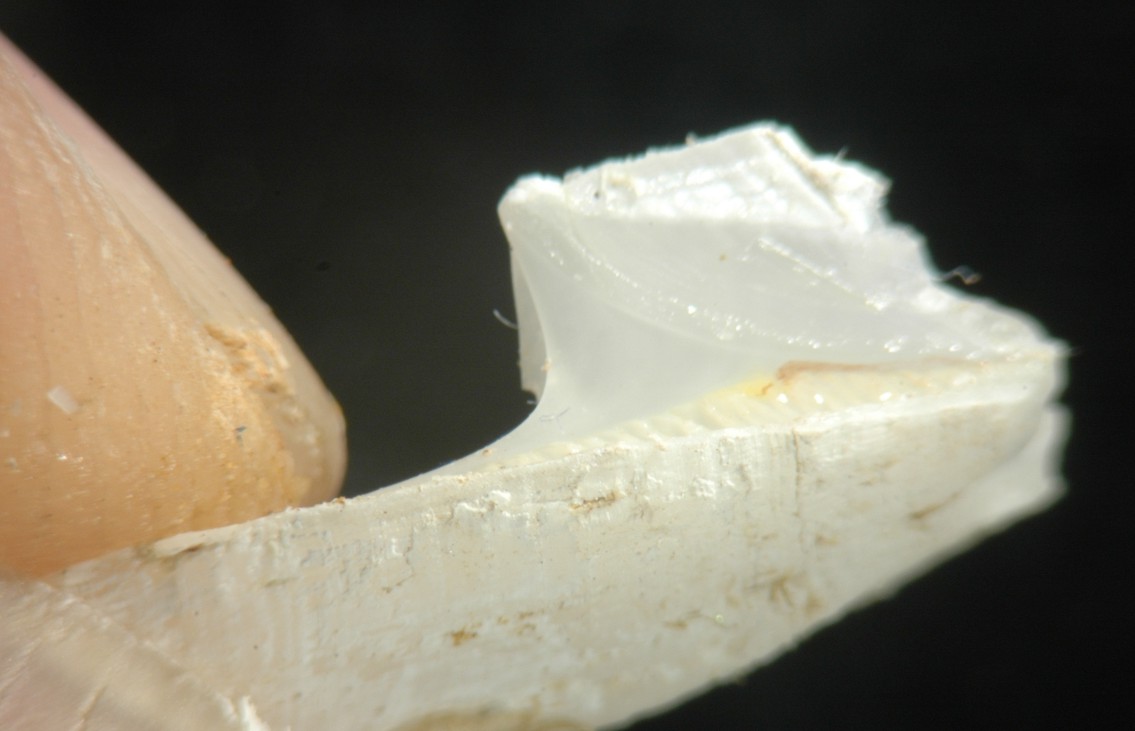 The joints where the plates overlap are shiny.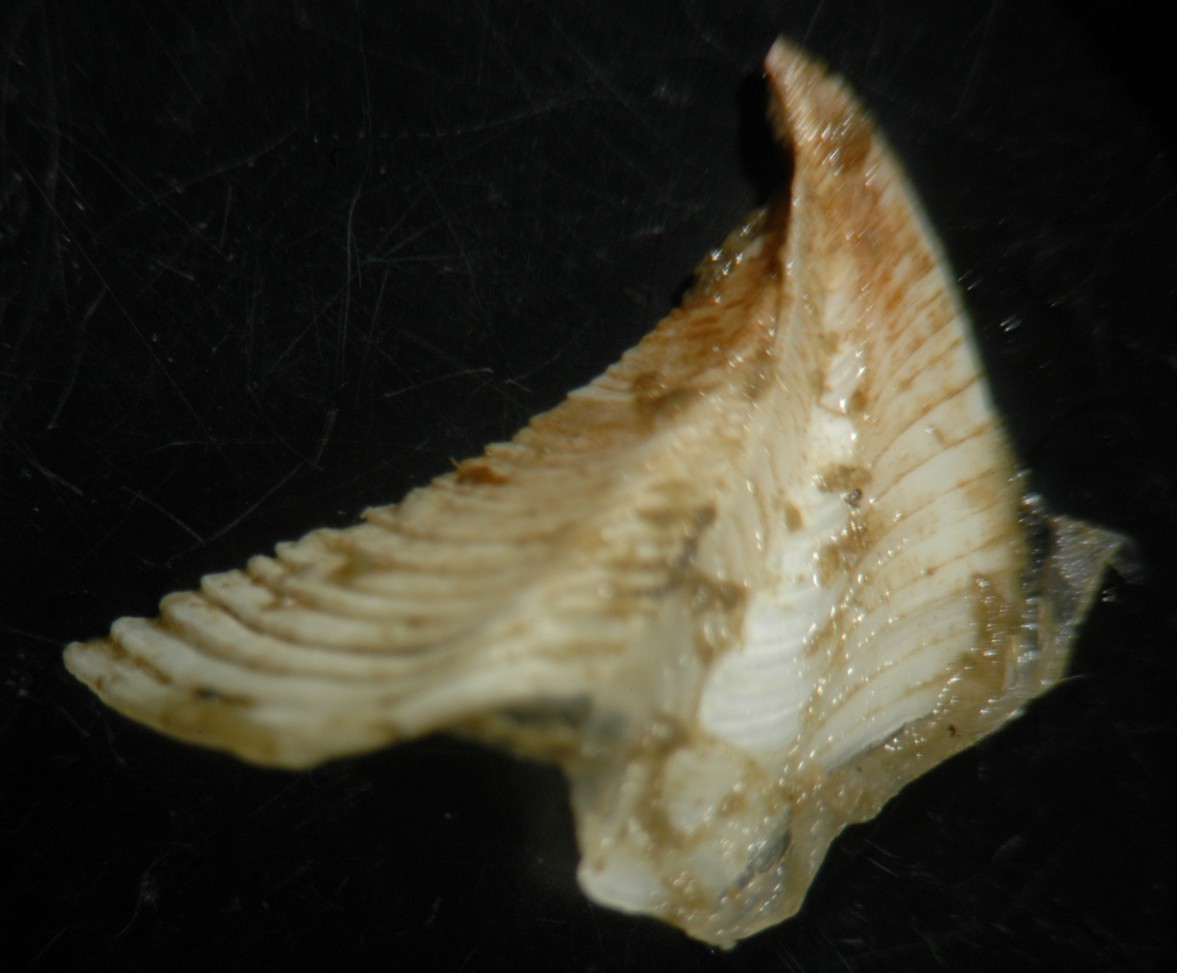 This is the scutum (left) and tergum (right) from an individual eaten by a seastar. The tergum is beaked, as can be seen at top.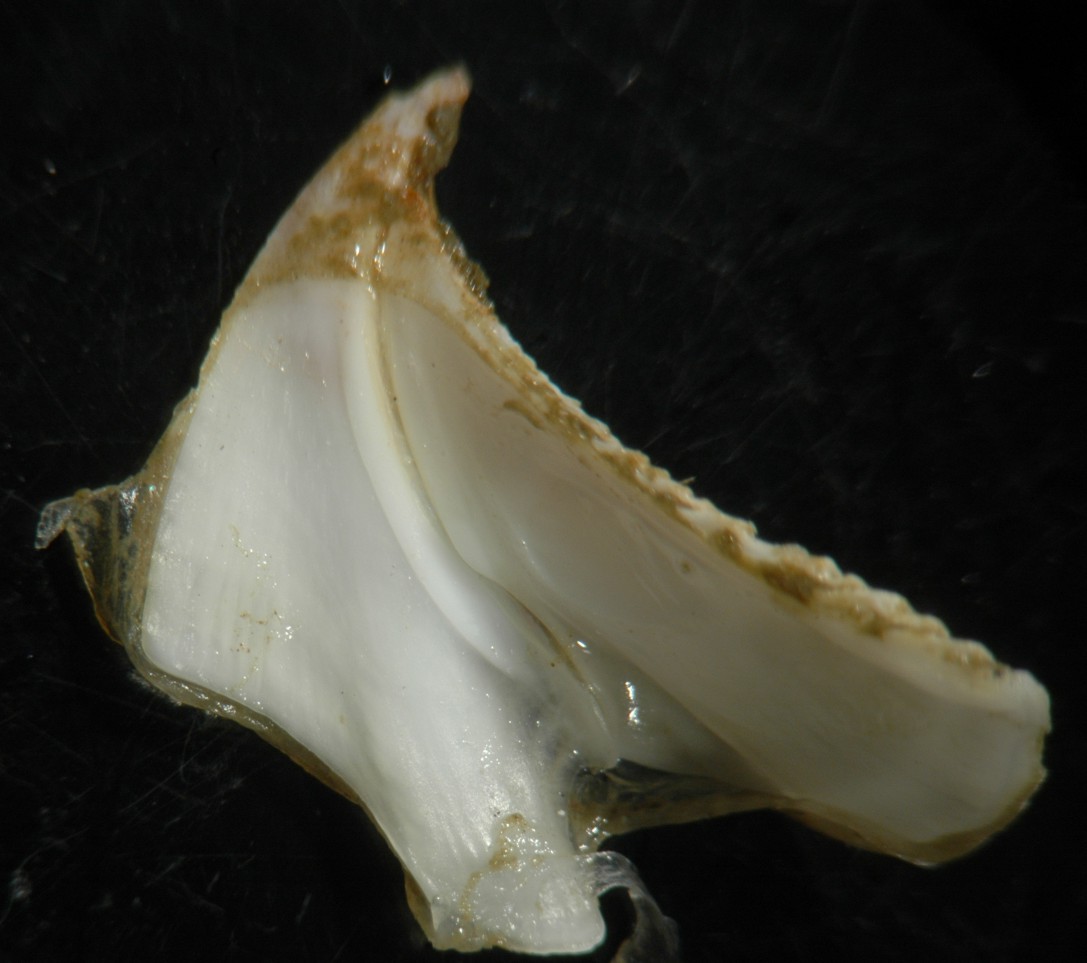 This is the view of the inside of the tergum (left) and scutum (right).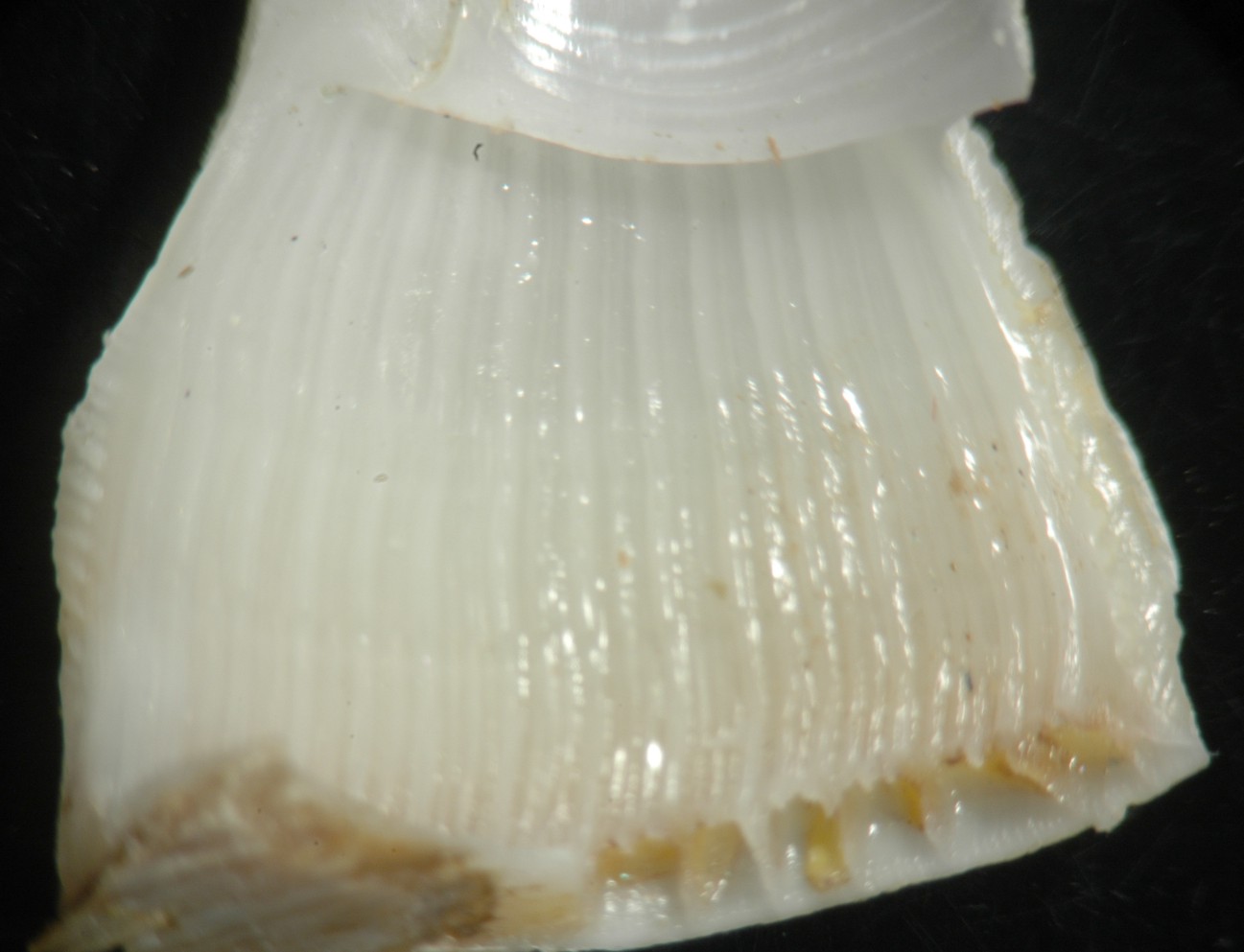 The wall plates are formed of hollow tubes, the openings of which are visible at the bottom of this photo.
Longitudinal striations can be seen on the inside of the wall plates, as seen here.
The base of the plates is at the bottom.
---

Authors and Editors of Page:
Dave Cowles (2006): Created original page